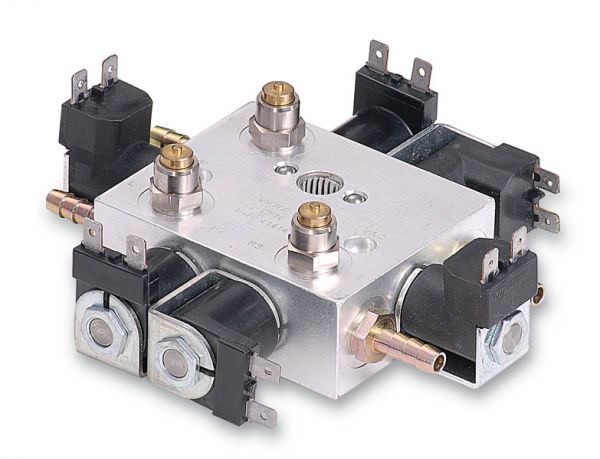 Multi Solenoid Valve Manifolds are used to link multiple solenoid valves and other components together through a single manifold base. Both n
ormally open and normally closed valves can be mounted simultaneously, making them extremely flexible in application. Manifolds can include a large number of solenoid valves and can be designed and constructed to include an endless array of firings, controls and connections to your manifold providing true "Plug and Play" solutions to your valving requirements.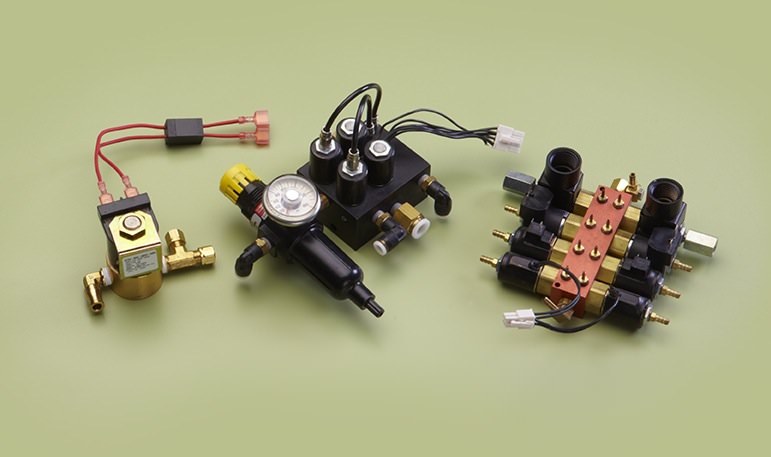 Integrated solenoid valve manifolds reduce cost, minimize space requirements, and enhance system integrity and reliability by eliminating redundant piping and fittings that can leak, break or degrade over time. Manifold valves can also reduce the overall footprint of the assembly and may include custom electrical leads and fixtures.
| | |
| --- | --- |
| | Manifold with a variety of valves, electrical connections, fittings and accessories. |
| | Wattmizer Solenoid Valve Manifolds |
| | Series 2 Solenoid Valve Manifold with an 8 Series valve with DIN connector and a pressure sensor. |
Contact us, request a quote or call 888.825.8405 to solve your solenoid valve problem.